Welcome back to Week 2 of Homeschooling With Dyslexia:  A 10-Day Series.  To read all of the posts click on the image above.
Last week we covered:
Choosing Homeschool Methods and Curriculum, and
The Importance of Getting Connected.
All of these things are important to know, but the million dollar question remains, "How do you get them reading?"
We have covered in past posts that dyslexic learners can all learn to read.  It takes time, diligence and the right methods.
The International Dyslexia Association publishes a booklet about the best instruction methods for children with dyslexia. They are based on the latest research as well as the consensus of thousands of educational therapists over 50 years. We'll look at what the experts say about What to Teach and How to Teach and then we'll look at some programs that can be used at home that follow these guidelines.
What to Teach
Phonemic Awareness:  How to listen to a single word or syllable and break it into its individual sounds.  Students should be able to change sounds, remove sounds and compare sounds all in their head.
Sounds-Symbol Association:   The knowledge of the various sounds in our language and their corresponding letter or combination of letters that represent those sounds.  This includes blending sounds together into words and segmenting or taking whole words apart into individual sounds.
Syllabication Instruction:  Instruction of the six basic syllable types.
Morphology:  The study of base words, roots, prefixes and suffixes.
Semantics:  Instruction in reading comprehension strategies. 

How to Teach
Simultaneous, Multisensory:  Research has shown that dyslexics using all of their senses as they learn (visual, auditory, tactile and kinesthetic) are better able to store and retrieve information.  Using the as many of the senses as possible at once (simultaneously) is best.
Systematic and Cumulative:  Multisensory language instruction requires that the organization of material follows the logical order of the language. The sequence must begin with the easiest and most basic elements and progress methodically to more difficult concepts.  Material must be taught systematically to strengthen memory.  Introduce a rule, practice until is is mastered, and do lots of review.
Direct instruction:  Dyslexic learners do not naturally pick up the rules of written language.  Some of you are rolling on the floor laughing right now because this may seem like the understatement of the year!  Every rule must be taught directly and practiced until mastered.
Diagnostic Teaching:  Teaching must be individualized and the student's needs and progress must be constantly reassessed.
Synthetic and Analytic Instruction:  Multisensory, structured language programs should include both synthetic and analytic instruction. Synthetic instruction presents the parts of the language and then teaches how the parts work together to form a whole. Analytic instruction presents the whole and teaches how this can be broken down into its component parts.
Reading Programs for the Homeschool
There are many reading programs available to help struggling readers.  Reading programs should include the research-based elements presented above, addressing the specific needs of each child. Effective programs present information in a way that is the most beneficial to the child's learning style.  In the past few years, there has been an explosion of dyslexia treatment programs at our local homeschool convention.  I am no expert on all of them or how effective they could be for your family.  Here is what I have used extensively some with success and others without:
Our Top Picks:
Reading Horizons  An online, research-based program that can be done from home.  This program contains all of the standards of the International Dyslexia Association.  We have two of our older children (ages 9 & 13) working through this program right now and love it.  It is not exactly a fun program, there are no cute cartoons or extra visual fluff.   For my complete review of the Reading Horizons at Home program, click here.  While, at first it may seem somewhat expensive ($199 for one year), compared to weekly tutoring, both financially and in time out of the home, Reading Horizons is a great, efficient and inexpensive way to teach reading, spelling and reading comprehension.  One yearly membership is good for up to two students.  Click the image below for more information on the Reading Horizons Online program, to sign up for a free 7-day trial, and purchase options.


All About Reading  We began using the All About Reading curriculum this year with our dyslexic kindergartner.  Now this is a fun program!  While Reading Horizons is intense phonics instruction and practice geared for the older struggling reader, All About Reading is hands on, simultaneously multisensory introduction into the written word.  Every lesson comes with an engaging phonemic awareness activity that is so fun, my son doesn't know he is learning one of the most foundational skills of reading success.  Lessons are completely scripted so there is little prep time for mom.  The customer service at All About Learning Press is top notch.  Specifically designed for the homeschooled student that struggles with reading.  This program has all of the elements of a research-based reading program.  For more information, click the image below.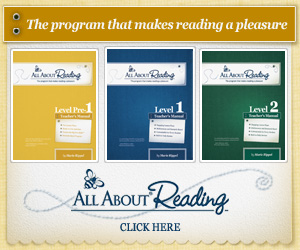 Other programs we have used:
Barton Reading and Spelling Method  A program specifically designed for parents of dyslexic children.  Completely scripted with very detailed, research-based activities.  In 10 levels, this program can be done at home by the parent or a local tutor can be hired.  We have used this program both at home and with an outside tutor.  It does work, however, in our experience with a profoundly dyslexic son, it was very slow progress. 

Dianne Craft   Dianne Craft is an educational therapist with over 35 years of experience who has designed a program to teach the right-brained learner according to his or her unique learning style.  She is recommended by HSLDA.  We used her program many years ago and were happy with the results but again, with a profoundly dyslexic son, needed something more intense, direct and systematic than what Dianne Craft had to offer.  I still refer to her articles and her web site for tips on teaching the right-brained children.  Dianne Craft is a wealth of information.

When to Think About Getting Help
Teaching reading to a dyslexic learner takes time.  There is no quick fix and if anyone tells you that there is, ahem, they are probably trying to sell you something that you don't need.  There may come a time when it becomes necessary to get outside help from an educational therapist.  Dyslexia can be mild, moderate or severe.  Over the next two days I will discuss testing and tutoring and when they may be necessary for your child.
Join the Discussion – Get Connected
Join us today at the Abundant Life Facebook Page to discuss today's post about teaching reading to your dyslexic child.  What methods have you used?  What works?  What doesn't?
If you haven't subscribed and would like Abundant Life and this series to come to your inbox, simply subscribe to Abundant Life by email.  This is a two-step process – you will need to confirm your subscription via the email confirmation sent to you.  Please help me spread the word about this series by sharing this post via Facebook, Twitter, Pinterest or a by leaving a comment below.
This series is a part of the iHomeschool Network's Hopscotch Blog Hop.  Click the image below to read other topics in the 10-day series.
Marianne Sunderland